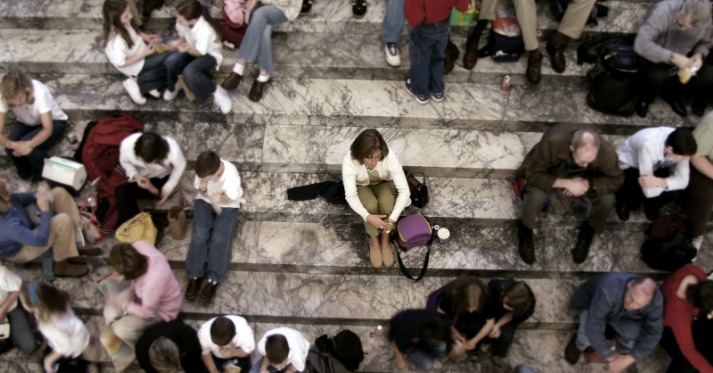 13 Nov

Can that evidence-based practice be implemented? Designing and supporting streamlined and contextually-appropriate innovations in behavioral health

When:

December 11, 2018 @ 12:30 pm – 2:00 pm

2018-12-11T12:30:00-08:00

2018-12-11T14:00:00-08:00

Where:

Health Sciences Building, T-639 Auditorium
1959 NE Pacific St
Seattle, WA 98195
USA


Contact:

ITHS Education

206.221.1234
Description
At their core, evidence-based psychosocial interventions (EBPIs) should be considered products intended for a range of different types of users. The user could be anyone who interacts with a complex psychosocial intervention, such as clinicians and patients. Usability is the extent to which a product can be utilized by certain users to achieve specific goals. When looking at usability, effectiveness, efficiency, and satisfaction are crucial determinants for implementation and service outcomes. Usability is an important factor for implementing an EBPI relevant to health service professionals, implementation systems, and researchers.
Drawing from the field of user-centered design, this session will discuss common usability issues encountered for EBPIs in behavioral health, how these issues impact implementation outcomes, and the application of user-centered design methodologies to assess and improve the usability and implementation of complex psychosocial interventions in behavioral health.
Schedule of activities
12:30 – 1:00 pm: Registration check in and light lunch
1:00 – 2:00pm: Seminar
Learning objectives
By the end of this session, you will be able to:
Recognize key concepts from the field of user and human-centered design
Apply user-centered design principles to complex psychosocial interventions in health
Describe methods of evaluating the usability of complex psychosocial interventions
About the speaker
Aaron R. Lyon, PhD is an Associate Professor in the Department of Psychiatry and Behavioral Sciences at the University of Washington (UW). He is also Director of the UW School Mental Health Assessment, Research, and Training (SMART) Center, an implementation research and technical assistance center focused on supporting the use of evidence-based behavioral health practices in the education sector.
Dr. Lyon's research focuses on increasing the accessibility, efficiency, and effectiveness of interventions for children, adolescents, and families; delivered within contexts (e.g., schools) that routinely provide care to chronically underserved populations (e.g., low socioeconomic status and ethnic minority youth). Dr. Lyon is currently Principal Investigator on grants from the National Institute of Mental Health, National Institute of Justice, Institute of Education Sciences and various local and national foundations in the United States.
Dr. Lyon was also funded under the ITHS pilot program for Academic/Community Partnership Research.

Event Materials
4 MBCan That EBP be Implemented Presentation Slides
Add event to your calendar
12/11/2018 12:30 PM
12/11/2018 2:00 PM
America/Los_Angeles
ITHS Career Development Series - Can that evidence-based practice be implemented? Designing and supporting streamlined and contextually-appropriate innovations in behavioral health
UW Health Sciences Building, T-639 Auditorium, 1959 NE Pacific St, Seattle, WA 98195
At their core, evidence-based psychosocial interventions (EBPIs) should be considered products intended for a range of different types of users. The user could be anyone who interacts with a complex psychosocial intervention, such as clinicians and patients. Usability is the extent to which a product can be utilized by certain users to achieve specific goals. When looking at usability, effectiveness, efficiency, and satisfaction are crucial determinants for implementation and service outcomes. Usability is an important factor for implementing an EBPI relevant to health service professionals, implementation systems, and researchers. Drawing from the field of user-centered design, this session will discuss common usability issues encountered for EBPIs in behavioral health, how these issues impact implementation outcomes, and the application of user-centered design methodologies to assess and improve the usability and implementation of complex psychosocial interventions in behavioral health. More information: https://www.iths.org/?p=33486