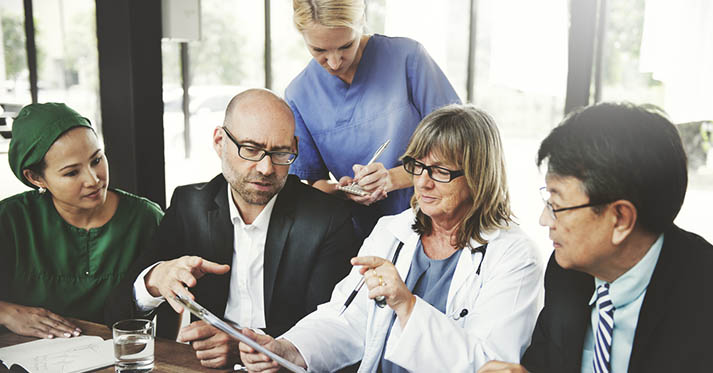 25 Oct

Fostering Collaboration in Translational Science

Posted on October 25, 2017 @ 10:56am

in

When:

November 30, 2017 @ 11:30 am – 1:00 pm

2017-11-30T11:30:00-08:00

2017-11-30T13:00:00-08:00

Where:

Health Library Pacific Room 2nd floor
1959 NE Pacific St
Seattle, WA 98195
USA


Contact:

ITHS Education

206-221-1234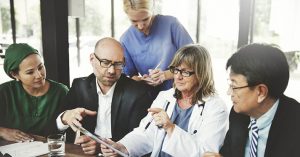 Like clinical teams, research teams often grapple with issues of hierarchy, diversity, interpersonal conflict, and communication. In addition to collaborating amongst various disciplines, translational research teams must often partner with business professionals, community members, and administrative personnel to solve some of the most important biomedical problems we face today. A frequently documented problem in team work is that not all members contribute equally. In fact, some team members hold back while others dominate discussions.
At this event, we will consider the unique challenges that interdisciplinary translational research teams face when making decisions. Light lunch will be provided.
This event is presented in partnership with the UW Population Health Initiative.
Learning Objectives
By the end of the event, you will be able to:
Identify common topics that require translational research team decision-making
Recognize language differences that can lead to misunderstanding among different disciplines and professions
Prepare for discussions that include all team members' perspectives
Employ group decision-making techniques to inspire greater cooperation and collaboration for the benefit of your research team
About the Speaker
Brenda K. Zierler, PhD, RN, FAAN, is a Professor in the Department of Biobehavioral Nursing and Health Informatics at the UW School of Nursing. Dr. Zierler's research explores the relationships between the delivery of health care and outcomes—at the patient, health care team, and system level. Dr. Zierler co-leads the Team Science core for ITHS with Dr. Erin Blakeney and Dr. Jonathan Posner. Dr. Zierler is the Co-Director for the UW Center for Health Sciences Interprofessional Education, Practice and Research. She is a Board Member and past Chair of the American Interprofessional Health Collaborative, and a member of the Institute of Medicine's Global Forum on Innovation in Health Professions Education.