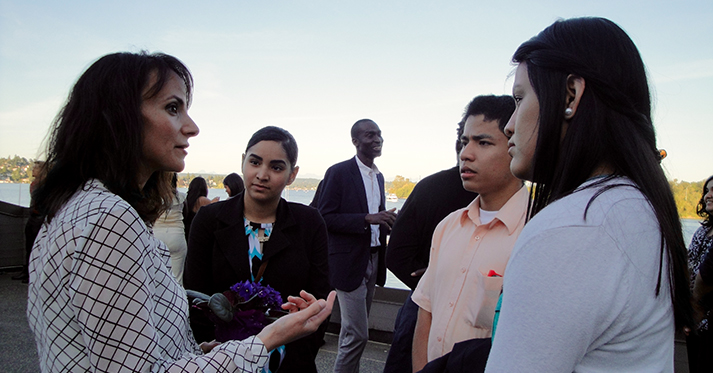 Dr. Raquel Capote's research through the KL2 grant is particularly focused on youth.
ITHS KL2 Scholar Dr. Raquel Capote Makes Dental Injury a Public Health Issue

Dr. Raquel Capote is an associate member of Harborview Injury Prevention and Research Center, a full-time faculty member at the University of Washington and a practicing orthodontist. She is also a researcher, a scholar, leader and a mentor. While it might seem an overbearing workload, there is a reason Dr. Capote works so much.

"I care," said Dr. Capote. "I went to dental school to learn the technical skills and knowledge, and then purposefully obtained research training to apply to the field of dental public health. Why? Because I have an abiding interest in helping people. I want to meet the challenge of improved oral health for all."

Dr. Capote was able to pursue her passions, in part, because in 2012 the Institute of Translational Health Sciences selected her as a scholar for the distinguished National Institutes of Health-funded KL2 Multidisciplinary Clinical Research Career Development Program.

Continue reading Dr. Capote's story on the Harborview Injury Prevention & Research Center website.