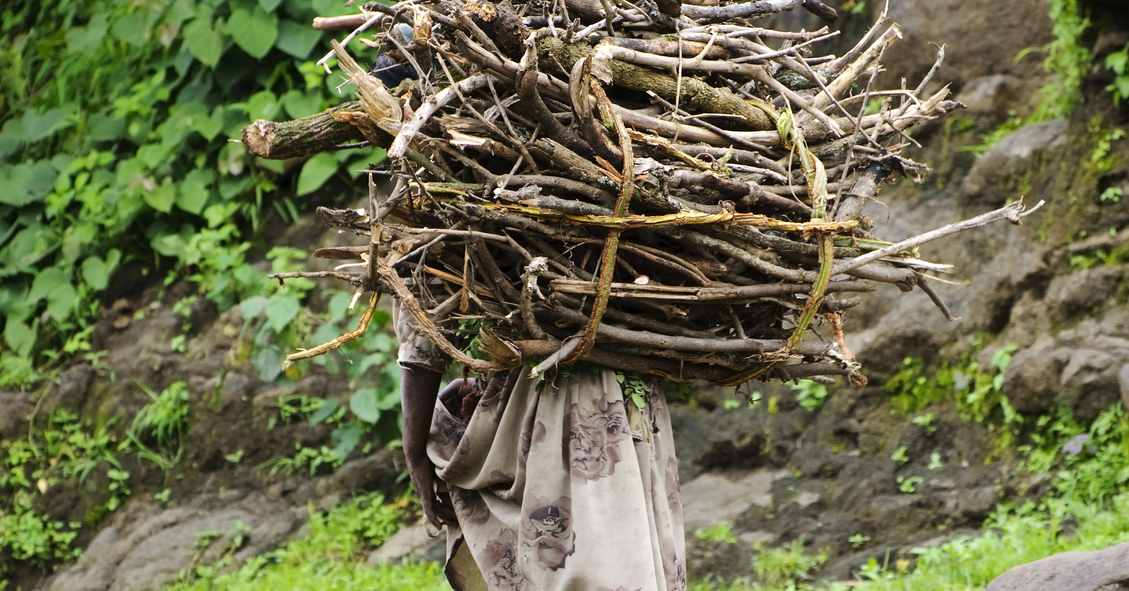 A User-Centered Approach to Creating a Cleaner Cookstove
University of Washington researchers and a local nonprofit are working to develop a cleaner, more efficient cookstove that could improve millions of lives. They engaged the Institute of Translational Health Sciences Research Coordination Center to help them gain the necessary Institutional Review Board (IRB) modifications so they could test their prototypes in Kenya.
Around 3 billion of the world's poorest people depend on solid biomass fuels—such as dung, wood, and charcoal—to fuel fires and stoves for cooking and heating.
The result is a toxic cloud of smoke that families breathe in daily. Nearly 4.3 million people die each year from pneumonia and heart and lung ailments caused by indoor air pollution, according to the World Health Organization.
The environment suffers too. In 2013, researchers found that black carbon emitted from cooking fires, diesel engines, and agricultural fires is the second leading cause of climate change after carbon dioxide emissions. Deforestation and erosion often result from harvesting wood for cooking fuel.
A team of University of Washington mechanical engineers and Vashon Island-based non-profit BURN Design Lab hope to reduce these numbers with a more-efficient wood-burning cookstove. The cookstove, named the Kuniokoa ("Kunio," meaning stick or fuel, and "koa," meaning save in Swahili), could cut the amount of fuel needed by half while reducing harmful particulate emissions by 67 percent.
The idea for a cleaner burning cookstove is not new. While engineers have been designing cookstoves to replace open fires since the 1950s, they have not caught on with their target audience of women in developing countries.
When Nature journalist Meera Subramanian visited a village in India in 2014, she found that women had stopped using their cookstoves because the devices had broken, did not cook at the right temperatures, or were too small to support their pots.
Fully aware of the issues that have plagued earlier cookstoves, the UW team and BURN Design Lab turned to user-centered design to create a model that people would actually use.
"Whether people buy it and really use it is a long-term question that no one really knows the answer to and everyone wants to figure out," Dr. Jonathan Posner, UW Associate Professor of Mechanical Engineering and Principal Investigator of the Department of Energy-funded Clean Cookstove Lab at the UW.
The Kuniokoa stove is the result of two and a half years of research, user testing, and device design. A key part of this process has been testing the stove in Kenya to better understand end users' needs and desires. The UW team and BURN Design Lab have tested several models with users in Kenya and surveyed them about what kinds of food they make, how much wood they use, and even how they sit when using a stove. "We really get deep into the minds, needs, and desires of the people who will be using this piece of technology," Posner said.
After each focus group, Posner and his team would take their learnings back to the lab and refine the cookstove. "It's a continuous improvement process," he explained.
This human subjects research required IRB review and approval—something that Posner, an engineer, had little experience with. He contacted the Institute of Translational Health Sciences Research Coordination Center for help.
Karen Adams, an ITHS Regulatory Specialist, worked with Posner to shepherd project through the IRB modification process. "Karen handled 99 percent of it," Posner explained. "But she kept me informed the whole time. I felt that not only was it dealt with quickly and got through the human subjects division quickly, but I was also more informed as the process went through. I appreciated that."
Posner added being able to work with Adams on an hourly basis was beneficial because the team did not have the budget or enough work for hiring someone full-time for the modification. "It's nice to have, basically, a consultant for that type of work," he added.
Production of the Kuniokoa will begin fall 2016 at BURN Manufacturing's factory in Nairobi, Kenya. The factory already employs around 100 local people who produce a separate line of clean-burning charcoal stoves.
"It's very difficult to make a product that has to stand up to fire for several years and do it at a cost that's reasonable, easy to make, and can be built in Nairobi," Posner said. "This cookstove is built in Kenya for Kenyans. It's an amazing thing."