Population Health Resource Directory
Abraham Flaxman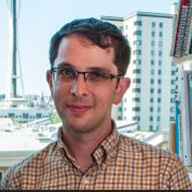 Abraham Flaxman, PhD, is Assistant Professor of Global Health at the Institute for Health Metrics and Evaluation (IHME) at the University of Washington. He is currently leading the development of new methods for measuring the cost effectiveness of health interventions using microsimulation; estimating the efficiency of health facilities using an ensemble approach combining Data Envelopment Analysis and Stochastic Frontier Analysis; and mapping disease with high spatial precision using all available data. He is also engaged in methodological and operational research on verbal autopsy to understand the causes of death in settings where the are no or few death certificates.
Dr. Flaxman has previously designed software tools such as the DisMod-MR approach to descriptive epidemiological meta-regression that IHME uses to estimate the nonfatal portion of the Global Burden of Disease, and the Bednet Stock-and-Flow Model, which has produced estimates of insecticide-treated net coverage in sub-Saharan Africa for the WHO World Malaria Report. This work uses Integrative Systems Modeling to combine a system dynamics model of process with a statistical model of data to bring together all available sources of information.
Home Campus, School, or College
School of Medicine, School of Public Health
Population Health Focus Keywords
Conflict / War, Economic Determinants, Migration, Race and Ethnicity, Social Equity and Social Determinants, Technology and Health, Health, Non-Infectious Disease, Mental Health or Illness, Nutrition
Field of Study
Demographics, Economics, Engineering, Global Health, Medicine, Natural Sciences, Physical Sciences, Social Sciences
Key Populations
Adolescent / Youth, Adult, Children, Infants
In what countries of the world does your research take place?