Population Health Resource Directory
Alison Cullen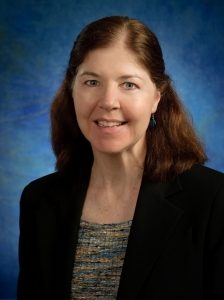 Dr. Alison Cullen joined the faculty of University of Washington's Evans School of Public Policy and Governance in 1995. Her research involves the analysis of risks to human health and the environment, decision-making under uncertainty and variability (spatial, temporal and across populations), and the application of value of information techniques. Cullen promotes population health through policy analytic approaches which account for tradeoffs between risk and opportunity and consider distributional inequity. She collaborates across campus in decision support for human and environmental health challenges including sustainable forest management, human exposure to toxins, the impact of climate change on hydropower, life cycle implications of solar PV, and the qualitative characteristics of human perception of risk. As an Adjunct Professor in the College of the Environment and the School of Public Health, as well as on the Board of the Program on Climate Change, Cullen serves as a liaison between science and public policy, with an emphasis on the role and limitations of quantitative methods. She is a mentor for the Evans Policy and Research (EPAR) program where she studies risk attitudes among the poor and the security of agricultural livelihoods. Outside of the university she serves on the US EPA Clean Air Science Advisory Committee developing air quality standards, is a Visiting Fellow at the Health Effects Institute studying energy related health concerns, and is a 2016 Faculty Fellow at the National Center for Atmospheric Research. In addition, Cullen is Past-President and a Fellow of the Society for Risk Analysis.
Home Campus, School, or College
Evans School of Public Policy & Governance
Population Health Focus Keywords
Built Environment Impacts, Impoverishment / Poverty, Social Equity and Social Determinants, Social Policy and Governance, Environmental Health, Climate Change, Environmental Justice, Food Quality / Security, Technology and Health, Health, Non-Infectious Disease, One Health, Nutrition
Field of Study
Climate Sciences, Community Health, Economics, Engineering, Environmental Sciences, Global Health, Health Management, Health Science, Human Behavior, Management and Business, Natural Sciences, Policy, Public Health, Social Sciences, Technology
Key Populations
Adolescent / Youth, Adult, Children, Elderly, Infants, Vulnerable Populations
In what countries of the world does your research take place?
I am a collaborator on research that pertains to multiple populations including i) those living in Seattle (where air pollutants pose health concerns especially among children, the elderly and those with respiratory health challenges), ii) ecosystem and human populations in and near Puget Sound (Elaine Faustman's group in the School of Public Health has developed metagenomic profiles describing anti-biotic resistant microbial communities and their interactions with the environment)and iii) also those living far away, such as in Vietnam (where poverty and food security are concerns in light of a changing climate), and iv) those living in Mali and Tanzania (for whom poverty, conflict, food security, and the role of gender on risk attitudes is being explored by EPAR).