Population Health Resource Directory
Ana M. Gómez-Bravo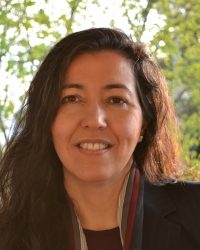 Ana M. Gómez-Bravo is a Professor of Spanish in the Department of Spanish and Portuguese Studies at the University of Washington. Her current work focuses on issues related to food and culture in the Hispanic World, including the impact of culture on nutrition, and traditional medicine and health practices.
Professor Gómez-Bravo is the author of Food and Culture in the Hispanic World (Comida y cultura en el mundo hispánico) (Equinox 2017) as well as other books and many articles focusing on various topics on pre-modern literature and culture as well as the role of food and medicine in the development of the idea of ethnic and racial difference.
Home Campus, School, or College
College of Arts & Sciences
Population Health Focus Keywords
Migration, Race and Ethnicity, Social Equity and Social Determinants, Health, Nutrition
Field of Study
Humanities
Key Populations
Adult, Immigrants, Underrepresented Populations
In what countries of the world does your research take place?
All Spanish-speaking countries, US Hispanic and Sephardic communities.