Population Health Resource Directory
Anita Verna Crofts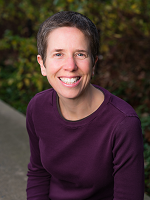 Anita Verna Crofts is a Senior Lecturer at the Department of Communication with a Clinical Instructor appointment at UW Global Health. She conducts trainings for INGO on humanitarian communications, focused on photography as a documentary tool for humanitarian relief agencies.
Home Campus, School, or College
College of Arts & Sciences
Population Health Focus Keywords
Impoverishment / Poverty
Field of Study
Arts, Humanities
Key Populations
Vulnerable Populations
In what countries of the world does your research take place?
Ankara, Turkey
Khartoum, Sudan