Population Health Resource Directory
Mastroianni, Anna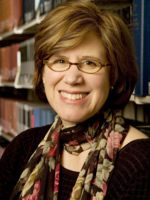 Anna C. Mastroianni, J.D., M.P.H., is professor of law at the University of Washington School of Law and is associate director of the Institute for Public Health Genetics. She has additional faculty appointments in the university's School of Public Health and School of Medicine.
Professor Mastroianni has substantial work and teaching experience and has produced significant scholarship in health law, bioethics and health policy, with specific expertise in public health, research ethics and regulation, reproduction and genetics.
Prior to her academic career, she held a number of legal and federal policy positions in Washington, DC, including staff leadership positions with a presidential commission and the US Institute of Medicine, and as a practicing attorney with law firms specializing in health law. She has served on a number of committees that advise the U.S. government and other entities, including the National Research Council and the Institute of Medicine. She serves as Trustee of the Population Council, an international research and services organization.
She is currently conducting funded research to identify and characterize legal and ethical factors that affect or influence the conduct of HIV research with pregnant women (NIH) and the conduct of research with pregnant women in the Zika crisis and future public health emergencies (Wellcome Trust). She is lead editor on the Oxford Handbook of Public Health Ethics (2018). She has been nationally recognized for her contributions to health policy, law, and bioethics as a Fellow of the American Association for the Advancement of Science.
Relevant URLs
Home Campus, School, or College
School of Law, School of Public Health
Population Health Focus Keywords
Health, Reproductive and Sexual Health
Field of Study
Clinical Practice, Health Science, Human Behavior, Law, Public Health, Technology
Key Populations
Adolescent / Youth, Adult, Children, Vulnerable Populations
In what countries of the world does your research take place?