Population Health Resource Directory
Barbara Cochrane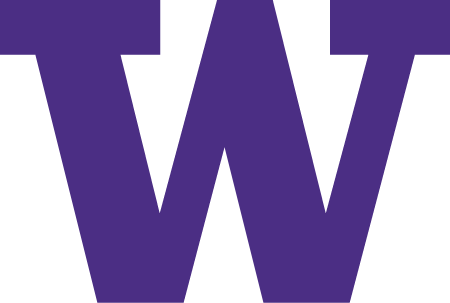 My work has focused on population health – in terms of research, community, and policy initiatives – for the last 25 years. My research, specifically, has addressed questions about older women's health promotion and disease prevention. The large, landmark Women's Health Initiative (WHI) Clinical Trial and Observational Study began data collection in 1993 and continues in a long-term follow-up today, although its main clinical trial closed out in 2005. As a co-investigator at the NIH/NHLBI-funded Clinical Coordinating Center for the WHI (Prentice/Anderson, PI), I have been involved in developing scientific protocols and collaborative analyses with scientists nationally and internationally, coordinating a wide range of procedures and communications with clinical sites and their participants across the United States, and encouraging the engagement of established and early-career scientists in our ongoing work. The WHI has had a major impact on the health of women globally, particularly in terms of the ground-breaking findings about the risk-benefit balance of postmenopausal hormones, but its reach has extended to diverse aspects of women's health (e.g., diet, use of supplements, quality of life, racial/ethnic considerations, environmental exposures, genomics) and establishing an effective infrastructure for coordinating large population initiatives with appropriate scientific rigor.
My experience with the WHI supported my work in the collaborative development and implementation of the original protocols for the NIA-funded MsFLASH (Menopausal Strategies: Finding Lasting Answers for Symptoms & Health) — a study of short-term treatments for menopausal systems in women at five study centers across the United States (LaCroix, PI), as well as scientific analyses, implementation protocols, and performance-monitoring for the Enhancing Connections Program (Helping the Mother with Breast Cancer Support her Child; Lewis, PI) – an intervention study across six states.
In terms of community and policy initiatives, I recently completed a Global Innovation Fund project with Dr. Nancy Hooyman (PI, from Social Work), "Promoting Community-based Eldercare in Chongqing China." In addition, the de Tornyay Center for Healthy Aging (which I direct) is currently launching a "Wellness Network" – an initiative that will support partnerships with communities, facilities, and agencies to create a data repository of information about the health of older adults in our region that serves research, student experiences, and data-driven services for older adults. have served on Washington State boards and task forces in support of the health of our vulnerable populations (e.g., Certified Professional Guardianship Board, Adult Family Home Quality Assurance Panel, Older Adult Falls Prevention Action Plan Advisory Group), as well as the community development steering committee, Imagine Lake City — a planning grant funded by Wells Fargo Foundation to support community development.
Home Campus, School, or College
School of Nursing
Population Health Focus Keywords
Health, Reproductive and Sexual Health
Field of Study
Clinical Practice, Community Engagement and Participation, Epidemiology, Global Health, Health Assessment, Health Care, Health Measurement and Data, Medicine, Public Health
Key Populations
Elderly, Underrepresented Populations, Vulnerable Populations
In what countries of the world does your research take place?
United States, China, Korea