Population Health Resource Directory
Bernardo Hernandez Prado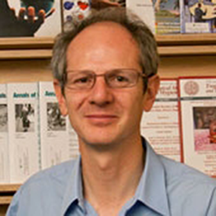 I have worked in population health since 1987, first in the National Institute of Public Health-Mexico, and since 2011 at the Institute for Health Metrics and Evaluation. My work has concentrated in the areas of maternal and child health, obesity and physical activity, and program evaluation. In this area, I contributed to the evaluation of the anti-poverty program Progresa/Oportunidades in Mexico, and at present in the evaluation of the Mesoamerican Health Initiative, a result-based finance project aiming to improve maternal and child health in poor population in Mesoamerica.
Home Campus, School, or College
School of Public Health
Population Health Focus Keywords
Impoverishment / Poverty, Health, Nutrition, Reproductive and Sexual Health
Field of Study
Epidemiology, Global Health, Health Management
Key Populations
Adolescent / Youth, Adult, Children
In what countries of the world does your research take place?
Mexico (States of Chiapas and Yucatán)
USA
Guatemala, Belice, El Salvador, Honduras, Nicaragua, Costa Rica and Panama