Population Health Resource Directory
Bruce M Psaty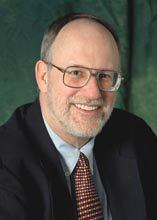 Bruce M. Psaty, MD, PhD is a Professor of Medicine, Epidemiology, and Health Services; Co-Director of the UW Cardiovascular Health Research Unit; an Investigator at Group Health Research Institute; and a practicing general internist at Harborview. His research interests include cardiovascular epidemiology, epidemiological methods, myocardial infarction, stroke, hypertension, diabetes, drug safety, pharmacoepidemiology, genetics, genomics, and pharmacogenetics.
Dr Psaty is the principal investigator on several large epidemiologic studies and has had major roles at the coordinating centers of NIH-funded multi-center studies, including the Cardiovascular Health Study and the Multi-Ethnic Study of Atherosclerosis. In these settings and others, he has used case-control, cohort, clinical-trial and meta-analytic methods to evaluate the risks and benefits of a variety of medications, including drug-gene interactions that may influence their risk-benefit profile. Recently, Dr Psaty collaborated with investigators from other national and international cohort studies to establish the CHARGE (Cohorts for Heart and Aging Research in Genomic Epidemiology) consortium, which has published more than 250 meta-analyses of genome-wide association studies. I
n 2005, he received the UW Outstanding Public Service Award for his work on drug safety. Elected memberships include American Epidemiological Society, Association of American Physicians, the Institute of Medicine, now the National Academy of Medicine, and fellow of the American Heart Association. In 2013, the AHA designated Dr Psaty a Distinguished Scientist. Currently, Dr Psaty serves as chair of the US Food and Drug Administration Science Board and a member of the National Heart, Lung and Blood Institute Advisory Council. With more than 800 publications, he was named one of the Reuters' highly cited author in 2014, 2015, and 2016.
Home Campus, School, or College
School of Medicine
Population Health Focus Keywords
Economic Determinants, Impoverishment / Poverty, Race and Ethnicity, Social Equity and Social Determinants, Environmental Health, Health, Non-Infectious Disease
Field of Study
Clinical Practice, Community Health, Epidemiology, Health Science, Humanities, Medicine, Public Health
Key Populations
Adult, Elderly
In what countries of the world does your research take place?