Population Health Resource Directory
Buddy D. Ratner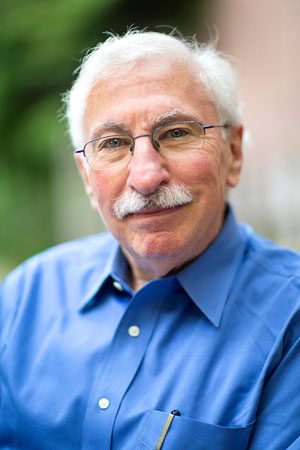 Dr. Buddy D. Ratner is the Director of University of Washington Engineered Biomaterials (UWEB21) Engineering Research Center, co-director of the Center for Dialysis Innovation (CDI) and the Darland Endowed Chair in Technology Commercialization. He is Professor of Bioengineering and Chemical Engineering, University of Washington.
Ratner received his Ph.D. (1972) in polymer chemistry from the Polytechnic Institute of Brooklyn. His research interests include biomaterials, tissue engineering, regenerative medicine and biocompatibility. Ratner's research focuses on improving the performance of implanted and ex vivo medical devices. Medical devices such as replacement heart valves, artificial hips, pacemakers, intraocular lenses and hemodialysis systems save the lives of millions and/or improve the quality of life for millions more.
Home Campus, School, or College
College of Engineering, School of Medicine
Population Health Focus Keywords
Technology and Health, Health
Field of Study
Biological Sciences, Engineering, Medicine, Technology
Key Populations
Adolescent / Youth, Adult, Children, Elderly, Infants, Immigrants, Refugees, Underrepresented Populations, Vulnerable Populations
In what countries of the world does your research take place?