Population Health Resource Directory
Butch de Castro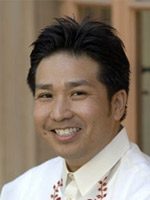 My expertise is in Occupational and Environmental Health Sciences and Public Health Nursing. My research focuses on occupational health disparities among immigrant and minority worker populations, with an emphasis on how employment and working conditions contribute to chronic stress. I also investigate how work organization factors influence occupational injury and illness risk among healthcare workers. My methodologic approaches include the use of multi-country longitudinal study designs, stress biomarkers, and large survey datasets. Additionally, my teaching incorporates problem-based learning, community advocacy service projects, and the use of digital media.
Home Campus, School, or College
Bothell Campus
Population Health Focus Keywords
Economic Determinants, Migration, Race and Ethnicity, Social Equity and Social Determinants, Environmental Health, Environmental Justice, Health
Field of Study
Biological Sciences, Clinical Practice, Community Health, Community Engagement and Participation, Demographics, Environmental Sciences, Epidemiology, Global Health, Public Health, Social Sciences
Key Populations
Adult, Immigrants, Underrepresented Populations, Vulnerable Populations
In what countries of the world does your research take place?
Federal Region 10; Philippines