Population Health Resource Directory
Carey Farquhar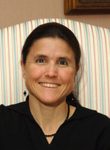 Dr. Carey Farquhar, MD, MPH, is a professor at the University of Washington in the Departments of Global Health, Medicine, and Epidemiology. Dr. Farquhar is also the Associate Chair for Academic Programs in the Department of Global Health at the University of Washington. She received her MD at Harvard Medical School. She completed a residency and chief residency in internal medicine and a fellowship in infectious disease at the University of Washington, where she also earned a Masters in Public Health. She mentors US and Kenyan trainees and conducts research on HIV-discordant couples, HIV partner services, correlates of immunity against HIV-1, and mother-to-child HIV-1 transmission.
She has published more than 145 peer-reviewed papers and is the Director of the UW Kenya Research and Training Center and two international training programs, the International AIDS Research and Training Program and the Afya Bora Consortium Fellowship in African Global Health Leadership, as well as the UW Internal Medicine Global Health Pathway. Dr. Farquhar teaches 3 courses in the School of Public Health — AIDS: A Multidisciplinary Approach, the Responsible Conduct of Research, and the Integrated Residency Global Health Leadership course. In addition, she sees HIV-infected patients one half-day per week at Madison Clinic and attends on the wards at Harborview Medical Center.
Home Campus, School, or College
School of Medicine
Population Health Focus Keywords
Education Access, Health, Epidemics, Non-Infectious Disease, Infectious Disease, Reproductive and Sexual Health
Field of Study
Clinical Practice, Epidemiology, Global Health, Health Assessment, Health Care, Health Management, Health Science, Medicine, Public Health, Social Sciences
Key Populations
Adolescent / Youth, Adult, Children, Infants, Vulnerable Populations
In what countries of the world does your research take place?
Africa – Kenya mostly; also Uganda, Tanzania, Cameroon,Botswana