Population Health Resource Directory
Catherine Karr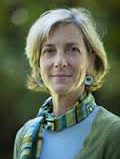 My work focuses on the impact of environmental factors and contaminants on child health and development. I have an active research program and run a service program that provides consultation, education and outreach on these topics. My research is focused on community engaged research and impacts of air quality on child health, including asthma. My research and service work is at the nexus of public health and medical sciences, often incorporating both public health and clinical service collaborators.
Home Campus, School, or College
School of Medicine
Population Health Focus Keywords
Built Environment Impacts, Environmental Health, Environmental Justice, Health, Non-Infectious Disease
Field of Study
Clinical Practice, Community Health, Community Engagement and Participation, Epidemiology, Global Health, Health Assessment, Medicine, Public Health
Key Populations
Adolescent / Youth, Children, Infants, Vulnerable Populations
In what countries of the world does your research take place?
Eastern/Central WA agricultural areas- Yakima Co
SE Asia
Africa