Population Health Resource Directory
Cecilia Giachelli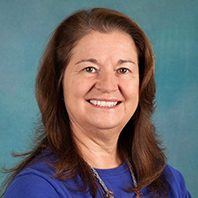 A main goal of my research is to investigate mechanisms of ectopic calcification leading to the development of molecular and cellular therapies for chronic kidney disease, diabetes, valve disease, and trauma-related heterotopic ossification. Projects have included mechanistic studies for novel therapeutic targets and treatment for ectopic calcification in disease, traumatic injury, and medical devices, as well as identifying biomimetic strategies to improve biocompatibility and promote tissue regeneration. Populations suffering from renal disease, diabetes, traumatic brain and spinal cord injury, and old age are particularly prone to soft tissue calcifications, leading to increased morbidity and mortality. Our research will help to elucidate new ways to prevent and/or treat this debilitating problem in different populations.
Home Campus, School, or College
College of Engineering, School of Medicine
Population Health Focus Keywords
Technology and Health, Health, Non-Infectious Disease
Field of Study
Biological Sciences, Engineering, Global Health, Health Science, Medicine, Natural Sciences, Physical Sciences
Key Populations
Adult, Elderly, Vulnerable Populations
In what countries of the world does your research take place?