Population Health Resource Directory
Center for Child and Family Well-being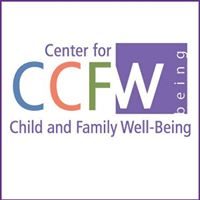 3903 Brooklyn Ave NE, Seattle, WA, United States
3903 Brooklyn Avenue Northeast
Seattle
Washington
98105
US
The Center for Child and Family Well-being promotes the positive development and well-being of children, from infancy through adolescence, particularly those experiencing disadvantage and adversity. The center uses a bioecological approach to children's well-being addressing the inter-dependence of children's social, emotional, cognitive and physical development, as they are shaped by individual, interpersonal, community and broader socioeconomic, social and cultural forces. The interactions among these factors influence whether children have vulnerable or resilient responses to economic disadvantage and adversity. CCFW supports children's resilience by infusing mindfulness, compassion, and social-emotional skills into the lives of children, their parents, caregivers, teachers and the professionals serving them.
CCFW accomplishes our goals by engendering, translating, applying and sharing knowledge that stems from our interdisciplinary research conducted by over 20 faculty affiliates from across the University of Washington. Our research serves as the foundation on which we build education, professional training, prevention, intervention, outreach and advocacy activities of the center. We are committed to serving as a resource and partner in promoting the well-being of children and families locally and globally.
Home Campus, School, or College
College of Arts & Sciences
Population Health Focus Keywords
Economic Determinants, Impoverishment / Poverty, Race and Ethnicity, Social Equity and Social Determinants, Health, Mental Health or Illness
Field of Study
Human Behavior
Key Populations
Adolescent / Youth, Children, Infants, Underrepresented Populations, Vulnerable Populations
In what countries of the world does your research take place?
Center Director
Liliana Lengua