Population Health Resource Directory
Center for Studies in Demography and Ecology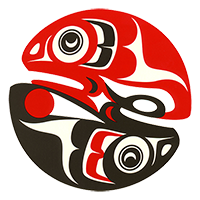 206 Raitt Hall, Seattle, WA 98195-3412
1901 Chelan Lane
Seattle
Washington
98105
US
CSDE is a community of faculty and students associated to advance population science through research and training.
CSDE scholars develop new demographic measures and methods, advance knowledge about population dynamics, generate new data and evidence to support population science, and train the next generation of demographers.
CSDE supports five primary research areas: demographic measurements & methods; migration & settlement; well being of families & households; environments & population; health of people & populations.
Home Campus, School, or College
College of Arts & Sciences
Population Health Focus Keywords
Education Access, Impoverishment / Poverty, Migration, Social Equity and Social Determinants, Environmental Health, Climate Change, Health, Reproductive and Sexual Health
Field of Study
Biological Sciences, Engineering, Environmental Sciences, Health Science, Medicine, Policy, Social Sciences
Key Populations
Adolescent / Youth, Adult, Children, Elderly, Immigrants, Refugees, Underrepresented Populations, Vulnerable Populations
Center Director
Sara Curran