Population Health Resource Directory
Christopher Simpson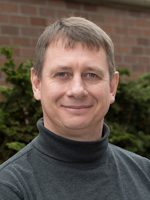 My research interests involve the application of analytical chemistry to the development of techniques for assessment of exposure to toxic chemicals, and the subsequent application of those techniques to investigate occupational and environmental exposures. I am particularly interested in the development of analytical methodology to measure xenobiotics and their metabolites or transformation products in biological samples (biomarkers). Specific exposures of interes include diesel exhaust, woodsmoke, pesticides and toxic metals.
Home Campus, School, or College
School of Public Health
Population Health Focus Keywords
Environmental Health
Field of Study
Environmental Sciences, Physical Sciences
Key Populations
Adult, Children, Vulnerable Populations
In what countries of the world does your research take place?
Chengdu, China
New Zealand
Eastern Washington
Punjab Region, Pakistan