Population Health Resource Directory
Dan Eisenberg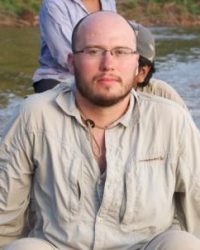 Eisenberg is a biocultural anthropologist with a focus on aging and early life origins of chronic diseases development in non-western contexts. Most of his research emerges from perspectives in evolutionary and life history theory, with a particular focus on how evolutionary thinking can inform our understanding of health, disease and aging. His work melds data from molecular genetics with well characterized human cohort studies. Eisenberg's work has been primarily in collaboration with the Cebu Longitudinal Health and Nutrition Survey (CLHNS) in the Philippines and in studying the Tsimane' of the Bolivian Amazon. Eisenberg runs a molecular genetics laboratory at the UW with a focus on telomere biology and minimally invasive biomarker collection.
Home Campus, School, or College
College of Arts & Sciences
Population Health Focus Keywords
Built Environment Impacts, Social Equity and Social Determinants, Health, Non-Infectious Disease, Infectious Disease
Field of Study
Biological Sciences, Epidemiology, Global Health, Human Behavior, Natural Sciences, Social Sciences
Key Populations
Adolescent / Youth, Adult, Children, Elderly, Infants, Underrepresented Populations
In what countries of the world does your research take place?
Cebu City, the Philippines
Tsimane' – Indigenous group in the Bolivian Amazon