Population Health Resource Directory
Daniel H. Foote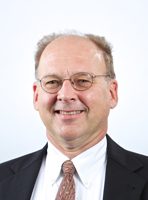 Daniel Foote is Professor of Law at The University of Tokyo and Affiliate Professor and Senior Advisor to the Asian Law Center at UW School of Law. His research has explored many aspects of the relationship between law and society, with a particular focus on Japan. In connection with Population Health, his primary research has related to disasters.
Since shortly after the major disaster in Japan in March 2011, he has been involved in research relating to the intersection between law and disasters. He is a participating researcher in a five-year project (2012-2017) entitled (as translated from the Japanese): The Role of Law in Responding to Disasters and in Preventing Injury and Promoting Recovery: From an International Perspective.
Until recently, his primary focus has been on the development of new systems for compensation for victims of the Japanese disaster. He has recently embarked on comparative research on disaster planning and preparedness efforts in Seattle and the Pacific Northwest.
Home Campus, School, or College
School of Law
Population Health Focus Keywords
Built Environment Impacts, Social Policy and Governance, Technology and Health
Field of Study
Law, Natural Disaster / Emergency Preparedness and Response, Planning and Design, Policy
Key Populations
Adult, Children, Elderly, Vulnerable Populations
In what countries of the world does your research take place?
Japan
Asia
Pacific Northwest