Population Health Resource Directory
David Citrin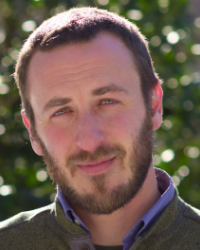 David is a medical anthropologist also trained in global public health. He works as the Director of Impact for Possible, an organization that partners with the Government of Nepal to improve public sector healthcare delivery systems and population health. David works to apply the most rigorous mixed methods approaches to impact evaluation, and oversees the Healthcare Systems Design Group (HSDG), Possible's implementation research team. David has worked in Nepal since 2001, and his early experiences as a "medical voluntourist" there coordinating medical camps led him to critically reexamine the ethics and limitations of models of ephemeral healthcare, and to work towards building comprehensive, adaptive rural healthcare systems that improve patient and population level health outcomes. Currently, David is working with Possible, the Government of Nepal, and other thought partners to design Nepal's first integrated, open source Electronic Health Record (EHR) system, and a geo-spatially and temporally sensitive mobile surveillance tool to collect key population health data.
David received his undergraduate education at Cornell University, and his PhD and MPH training from the University of Washington, where he is an Affiliate Instructor in the Departments of Anthropology and Global Health, and co-directs the Nepal Studies Initiative affiliated with the South Asia Center in the Henry M. Jackson School of International Studies.
Home Campus, School, or College
College of Arts & Sciences , School of Public Health
Population Health Focus Keywords
Conflict / War, Economic Determinants, Impoverishment / Poverty, Race and Ethnicity, Social Equity and Social Determinants, Social Policy and Governance, Food Quality / Security, Technology and Health, Health, Non-Infectious Disease, Mental Health or Illness, Reproductive and Sexual Health
Field of Study
Community Health, Community Engagement and Participation, Epidemiology, Global Health, Health Assessment, Health Care, Health Measurement and Data, Humanities, Policy, Public Health, Social Sciences, Technology
Key Populations
Adolescent / Youth, Adult, Children, Elderly, Infants, Underrepresented Populations, Vulnerable Populations
In what countries of the world does your research take place?
1. Nepal (Achham, Dolakha, and Kathmandu districts)
2. Seattle, USA