Population Health Resource Directory
David Reyes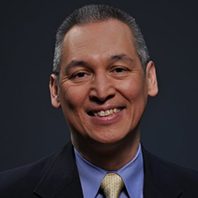 My teaching, scholarship and service reflects a focus on improving population health outcomes by addressing upstream determinants of health and other root causes of social inequity and health disparities. At the core of my practice is using community-based participatory research (CBPR) to engage community residents and stakeholders in identifying and prioritizing relevant community-level issues or opportunities for improvement and community capacity building. My current research is working with South Tacoma community members to address food access and security issues through CBPR. Prior to my academic appointment, I worked in local governmental public applying population health principles and evidenced-based practices in the development, implementation and evaluation of population-level intervention programs and services for diverse underserved and underrepresented populations. This included collaborative partnerships with community stakeholders and health system partners.
On a professional service level, my commitments are, and have been, focused on population health. Currently I am a board member of the Washington State Public Health Association as well as affiliate representative to the American Public Health Association (APHA). I have been a member of the Robert Wood Johnson Foundation's Public Health Nursing Workforce Advisory Committee, and the Institute of Medicine's Standing Committee on Family Planning.
I received my Doctor of Nursing Practice (2013), with a focus on public health systems improvement, and Master of Nursing and Master of Public Health degrees (2002) from the University of Washington. I hold a Bachelor of Science in Nursing from Seattle University (1983), and am board certified in Advanced Public Health Nursing.
Home Campus, School, or College
Tacoma Campus, School of Nursing
Population Health Focus Keywords
Built Environment Impacts, Economic Determinants, Impoverishment / Poverty, Race and Ethnicity, Social Equity and Social Determinants, Social Policy and Governance, Environmental Health, Environmental Justice, Food Quality / Security, Health, Epidemics, Non-Infectious Disease, Infectious Disease
Field of Study
Clinical Practice, Community Health, Community Engagement and Participation, Demographics, Economics, Environmental Sciences, Epidemiology, Global Health, Health Assessment, Health Care, Health Management, Health Measurement and Data, Health Science, Human Behavior, Planning and Design, Policy, Public Health, Social Sciences
Key Populations
Vulnerable Populations
In what countries of the world does your research take place?
Currently my focus is in Tacoma and Pierce County. In the future plan to include global perspective.