Population Health Resource Directory
Dennis Donovan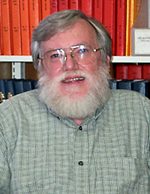 My focus is on issues of alcohol and drug use/misuse/dependence among individuals with HIV as this affects treatment engagement, adherence, and outcomes. I have worked with colleagues at the University of Nairobi in Kenya on intervention development for individuals with HIV+ who are entering ART treatment and who have hazardous or harmful alcohol use. Also in my role as Director of the Center for AIDS Research's (CFAR) Substance Abuse and HIV/STI Scientific Work Group, I provide consultation to researchers in CFAR and in the Department of Global Health who are incorporating alcohol and/or drug use into their research work in Africa and South America.
Home Campus, School, or College
School of Medicine
Population Health Focus Keywords
Social Equity and Social Determinants, Health, Mental Health or Illness
Field of Study
Community Health, Community Engagement and Participation, Human Behavior, Public Health, Social Sciences
Key Populations
Adolescent / Youth, Adult, Underrepresented Populations, Vulnerable Populations
In what countries of the world does your research take place?