Population Health Resource Directory
Edmund Seto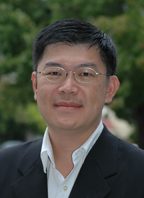 My research aims to understand population exposure to environmental hazards. Often times there are both social and built environmental determinants that condition how individuals within a population are exposed to these hazards. I develop sensor systems to collect objective data on how different people within populations are exposed throughout their daily lives.
By using community-engaged research practices and working with community partners, we try and understand the context behind these population exposures and explore strategies to reduce them and their health impacts.
I have different research studies, some of which focus on the exposures experienced by African American, Hispanic, Chinese, and/or Native populations.
Home Campus, School, or College
School of Public Health
Population Health Focus Keywords
Built Environment Impacts, Social Equity and Social Determinants, Environmental Health, Environmental Justice, Food Quality / Security, Technology and Health, Health, Non-Infectious Disease, Infectious Disease, Nutrition
Field of Study
Community Engagement and Participation, Engineering, Environmental Sciences, Epidemiology, Health Assessment, Human Behavior, Planning and Design, Public Health, Technology
Key Populations
Adolescent / Youth, Adult, Children, Underrepresented Populations, Vulnerable Populations
In what countries of the world does your research take place?
CA state
WA state (King Co and Yakima Co)
China
Europe