Population Health Resource Directory
Elaine Faustman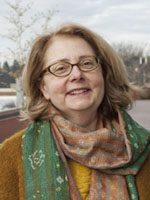 A. Neurodevelopmental Toxicity of Metals and Pesticides
The long-range objective of Dr. Faustman's research is two-fold: to identify biochemical mechanisms of developmental toxicity and to develop new methods for the evaluation of health risks posed by environmental agents. Major research efforts in the laboratory are currently directed towards metals, primarily methylmercury, arsenic, cadmium, pesticides, such as organophosphates, benomyl and N-Nitroso compounds, and other known carcinogens, mutagens and teratogens. In vitro experiments are performed using primary rat embryo cell cultures for CNS and limb tissues, and embryonal carcinoma cells to investigate mechanisms of developmental toxicity of these agents. Embryonal fibroblasts are also isolated from transgenic animals and used to evaluate the role of specific gene pathways in toxicant induced developmental effects. Dr. Faustman's efforts in risk assessment include an effort to combine results derived from laboratory experiments to develop mechanistically-based toxicokinetic and toxicodynamic models of developmental toxicity. Additionally, Dr. Faustman is involved in the development of new methods applicable to both cancer and non-cancer risk assessment. Currently, techniques are being developed to enhance our understanding of the cellular and molecular factors involved in normal and toxicant-perturbed neurodevelopment. Methodologies include microarray genomic and proteomic analyses for assessment of molecular impact of neurotoxicants of changes at the level of protein expression and function. Please contact the researcher listed with the individual project for more information on research opportunities.
B. Pesticide Exposure and Toxicity in Children
The Center for Child Environmental Health Risks Research is another major IRARC research effort. The Center is jointly funded by the US Environmental Protection Agency (US EPA) and the National Institute for Environmental Health Sciences (NIEHS). Center researchers are working to understand the biochemical, molecular, and exposure mechanisms that define children's susceptibility to pesticides. In addition, researchers are working to assess pesticide risks to normal development and learning.
C. Improving Risk Management and Regulation
This is a focus of research for the Center for the Study and Improvement of Regulation. A joint project between Carnegie Mellon University and the University of Washington; the mission of the Center is to examine and to improve existing environmental, health and safety regulations at the federal, state and local levels by providing frameworks for incorporation of new technologies and application of new science. An important emphasis of these projects is an assessment of risk management options and approaches.
Home Campus, School, or College
School of Public Health
Population Health Focus Keywords
Built Environment Impacts, Environmental Health, Health, Non-Infectious Disease
Field of Study
Biological Sciences, Community Health, Public Health
Key Populations
Adolescent / Youth, Adult, Children, Infants
In what countries of the world does your research take place?