Population Health Resource Directory
Eric Salathé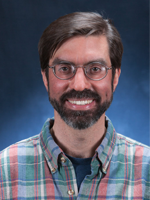 Dr. Salathé conducts research on regional climate change and the impacts of climate change on human and natural systems. This research supports climate impacts applications in many fields including air quality, hydrology, agriculture, and human health with a focus on the U.S. Pacific Northwest.
His current research focuses on how local weather and land-surface processes can affect the regional response to the increased risk of flooding as a result of climate change. His teaching interests include climate science and applied mathematics.
Home Campus, School, or College
Bothell Campus
Population Health Focus Keywords
Climate Change
Field of Study
Climate Sciences, Natural Disaster / Emergency Preparedness and Response
Key Populations
Adolescent / Youth, Adult, Children, Elderly, Infants
In what countries of the world does your research take place?