Population Health Resource Directory
Gary Goldbaum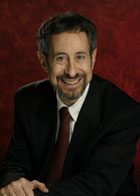 I direct the local public health agency in Snohomish County, assuring that population-based preventive services are delivered to all 760,000 county residents. This is public health practice in action, involving applied epidemiology, health education, communication, policy development, and regulatory activities.
Home Campus, School, or College
School of Public Health
Population Health Focus Keywords
Health, Epidemics
Field of Study
Epidemiology, Health Care, Policy, Public Health
Key Populations
Adolescent / Youth, Adult, Children, Elderly, Infants, Immigrants, Refugees, Underrepresented Populations, Vulnerable Populations
In what countries of the world does your research take place?