Population Health Resource Directory
Greg Roth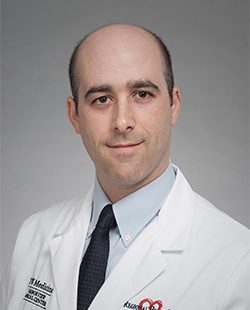 Gregory A. Roth, MD, MPH, is an Assistant Professor at the Institute for Health Metrics and Evaluation (IHME) and the Division of Cardiology at the University of Washington School of Medicine. At IHME, he leads cardiovascular disease modeling for the institute's landmark Global Burden of Disease Study. IHME was founded in 2007 at the University of Washington to provide better health evidence to improve health globally by guiding health policy and funding.
Dr. Roth's research focuses on global cardiovascular health surveillance, population health, and quality of care and outcomes for cardiovascular diseases such as heart failure. His research has been funded by the American Heart Association, NIH National Institute on Aging, Medtronic Philanthropy, and the Bill & Melinda Gates Foundation. He is an Associate Editor of Global Heart, the journal of the World Heart Federation.
Dr. Roth earned his bachelor's degree and MD from Brown University and his MPH from the University of Washington. He then trained in internal medicine and cardiovascular diseases at the UW and served as an attending physician in the emergency department at Harborview Medical Center, Seattle, and as a consultant physician at Whakatane Hospital, New Zealand. He received additional training as a postdoctoral fellow with the Veterans Administration Health Services Research and Development branch. He is an attending cardiologist and echocardiographer at Harborview Medical Center, Seattle.
Home Campus, School, or College
School of Medicine
Population Health Focus Keywords
Health, Non-Infectious Disease
Field of Study
Clinical Practice, Epidemiology, Global Health, Health Measurement and Data, Medicine, Public Health
Key Populations
Adolescent / Youth, Adult, Children, Elderly