Population Health Resource Directory
Heidi L. Gough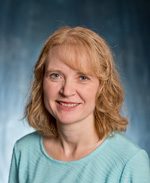 I conduct research and teach in expertise areas related to wastewater treatment, fate and transport of pollutants, and remediation of hazardous waste contaminated sites. Much of this work is aimed at reducing the exposure of human populations to environmental contaminants – either through direct human contact, source water protection, or minimizing food impacts.
I have particular expertise in biologic conversion of pollutants that mimic natural processes (such as in wetlands). My work includes extensive use of laboratory reactors to model large-scale systems, monitoring natural systems, and application of advanced statistical data analysis to develop and demonstrate treatment models. I have worked with wastewater treatment facilities in metropolitan areas, small towns, and in refugee camps. I have access to field sites on the Peninsula.
Home Campus, School, or College
College of Engineering
Population Health Focus Keywords
Built Environment Impacts, Conflict / War, Environmental Health
Field of Study
Biological Sciences, Engineering, Environmental Sciences, Global Health, Natural Disaster / Emergency Preparedness and Response, Natural Sciences
In what countries of the world does your research take place?