Population Health Resource Directory
Herbie Duber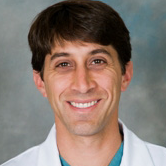 Herbie Duber, MD, MPH is an Assistant Professor of Emergency Medicine and Adjunct Assistant Professor of Global Health at the Institute for Health Metrics at the University of Washington. He works clinically at the University of Washington Medical Center and Harborview Medical Center, both in Seattle, WA. In addition, he has worked clinically, in public health roles, and conducted research in numerous countries in Africa, Asia, Latin America and the Caribbean.
Herbie's research interests focus on evaluating health systems and health programs in low- and middle-income countries. Currently, he is involved in several studies evaluating interventions to improve care for non-communicable diseases, both acute and chronic, in India, South Africa, Brazil, China and the United States. In addition, Herbie is a co-investigator on an NIH grant to evaluate the impact of social determinants on the HIV epidemic. He also continues to work as a reviewer for various emergency medicine and public health publications and he has lectured internationally on a variety of emergency medicine and public health topics.
Home Campus, School, or College
School of Medicine, School of Public Health
Population Health Focus Keywords
Conflict / War, Economic Determinants, Social Equity and Social Determinants, Health, Non-Infectious Disease
Field of Study
Global Health, Health Measurement and Data, Medicine, Public Health
In what countries of the world does your research take place?
Because of my work in impact evaluations, I have worked on numerous continents and many countries. At present I work in Shimla, Udaipur and Bangalore, India, Suzhou and Shanghai, China,