Population Health Resource Directory
Ibrahim Khalil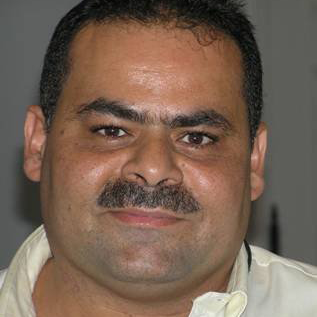 I have a background in pediatric Infectious diseases and I got my training in Clinical Pediatrics at Cairo University. I started his medical research career after I obtained my MPH from the Institute of Child Health at University of London. I joined the staff of the U.S. Navy Medical Research Unit (NAMRU-3) in Cairo where, as a Clinical Epidemiologist, I participated in a number of enteric disease and diarrhea vaccine studies and co-directed the U.S. Military Tropical Medicine Course.
During twelve years at NAMRU-3, I also served as a co-chair of the Institutional review Board (IRB).I also participated in many Outbreak Investigations through the collaboration of US NAMRU-3 and the Egyptian Ministry of Health. In addition, I served as a consultant to the WHO Rotavirus Surveillance Network through the Enterics Program.
In 2008, I joined Novartis Vaccines and Diagnostics in Siena, Italy where I have been working as a Senior Clinical research scientist on Influenza Vaccines Development for two years and as a Senior Epidemiologist for three years, before I joined the Bill and Melinda Gates Foundation in November 2012. I am a member of many scientific societies and a reviewer in several medical journals.
Home Campus, School, or College
School of Public Health
Population Health Focus Keywords
Environmental Health, Health, Epidemics, Infectious Disease, Nutrition
Field of Study
Epidemiology, Global Health, Public Health
Key Populations
Adolescent / Youth, Children, Immigrants