Population Health Resource Directory
India Ornelas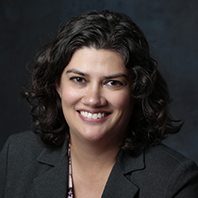 My research focuses on understanding how social and cultural factors influence the health of vulnerable populations. I work with communities to develop and test interventions to promote health. Most of my work is in the areas of mental health, substance use and cancer prevention. In terms of populations, I work primarily in Latino immigrant communities, however, I also have experience working with American Indian and refugee communities.
My work helps identify the mechanisms by which social and cultural determinants influence the health of populations. Once we understand these pathways, we can create interventions to prevent or address health disparities. I also aim to develop effective interventions that are also culturally relevant and sustainable. Part of my work is also to teach students about social determinants of health, health disparities, and how to effectively engage with communities to address health issues, so that they can also promote population health in their careers.
Home Campus, School, or College
School of Public Health
Population Health Focus Keywords
Economic Determinants, Impoverishment / Poverty, Migration, Race and Ethnicity, Social Equity and Social Determinants, Health, Mental Health or Illness
Field of Study
Community Health, Community Engagement and Participation, Human Behavior, Public Health, Social Sciences
Key Populations
Immigrants, Refugees, Vulnerable Populations
In what countries of the world does your research take place?