Population Health Resource Directory
Jaime Snyder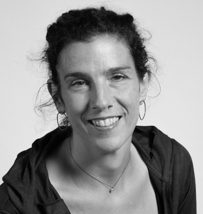 I study social and ethical aspects of visualization, currently focusing on self-representation practices of individuals diagnosed with bipolar disorder.
Through participatory research methods, my team seeks to better understand the ways in which the display of self-tracking data influences self-acceptance, empathy, communication, and stigma among those living with bipolar and their support networks.
Home Campus, School, or College
Information School
Population Health Focus Keywords
Technology and Health, Mental Health or Illness
Field of Study
Arts, Community Engagement and Participation, Social Sciences, Technology
Key Populations
Adult, Vulnerable Populations
In what countries of the world does your research take place?