Population Health Resource Directory
Jane Simoni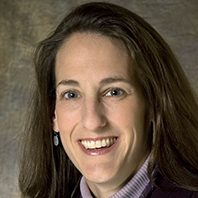 Jane M. Simoni, Ph.D. is a clinical psychologist and a professor in the Department of Psychology at the University of Washington in Seattle. She is active in the UW CFAR's Socio-behavioral and Prevention Research Core and is the Associate Director of its Substance Use Working Group.
Her research has focused on behavioral aspects of HIV treatment, with several NIMH-funded intervention studies in NYC, Seattle, the U.S.-Mexico border, and China. She is also interested in health disparities among sexual and ethnic/racial minority groups. She had held a Mid-Career Development Award to support her mentoring activities of graduate students and junior investigators. Her most current work aims to employ computer technology to enhance intervention impact and dissemination.
Home Campus, School, or College
College of Arts & Sciences
Population Health Focus Keywords
Race and Ethnicity, Social Equity and Social Determinants, Technology and Health, Health, Infectious Disease, Mental Health or Illness
Field of Study
Community Health, Community Engagement and Participation, Epidemiology, Global Health, Health Science, Human Behavior, Public Health, Social Sciences, Technology
Key Populations
Adult, Underrepresented Populations, Vulnerable Populations
In what countries of the world does your research take place?
Beijing, Shanghai, and Changsha in China
Kenya
South Africa