Population Health Resource Directory
Janelle S. Taylor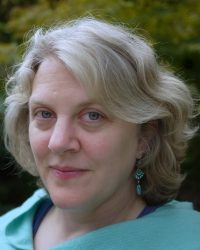 I am a Professor in the Department of Anthropology. As a medical anthropologist, I bring concepts and modes of inquiry from sociocultural anthropology to bear upon the study of health, illness, and medicine. My work has explored several lines of inquiry relating to medical technology, medical education, and medical practice in the US: fetal ultrasound imaging,
Home Campus, School, or College
College of Arts & Sciences
Population Health Focus Keywords
Economic Determinants, Impoverishment / Poverty, Race and Ethnicity, Social Equity and Social Determinants, Social Policy and Governance
Field of Study
Arts, Social Sciences
Key Populations
Adult, Elderly
In what countries of the world does your research take place?