Population Health Resource Directory
Jennifer Mankoff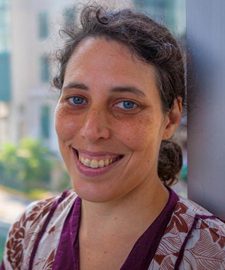 At the intersection of chronic illness, disability and technology there is an opportunity to examine health disparities, develop algorithms to support patient self care, and develop technology for increased quality of life. My research explores these issues.
I also do work around landlord/tenant relationships and energy use from both a power and sustainability lens.
Home Campus, School, or College
College of Engineering
Population Health Focus Keywords
Built Environment Impacts, Social Equity and Social Determinants, Environmental Justice, Technology and Health, Health
Field of Study
Social Sciences, Technology
Key Populations
Adult, Elderly, Underrepresented Populations
In what countries of the world does your research take place?