Population Health Resource Directory
Joe Zunt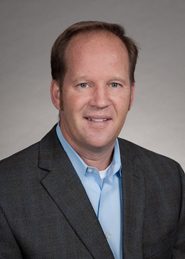 I am Professor in the Departments of Neurology and Global Health, with Adjunct appointments in the Departments of Medicine (Infectious Diseases) and Epidemiology at the University of Washington. My greatest skill is developing and managing international mentored research training fellowships for doctoral students and post-doctoral trainees – directly relevant to the population health opportunity of: "Education and Capacity Building" . I have 20 years experience building international research and research training capacity in Peru and in the past five years have also developed an NIH Fogarty Global Health Fellows consortium of 5 US academic institutions with 12-month research training fellowships in 7 collaborating countries: Kenya, Uganda, Ghana, Cameroon, Thailand, India and Peru. I also serve as Co-Director of 1) an NIH Fogarty NCD Lifespan award that aims to increase stroke research and treatment capacity in Peru; 2) an NIH Fogarty Innovations in Global Health Award; and 3) an NIH Fogarty HIV Training Program. I have participated in the medium and long-term training of over 200 U.S. and Peruvian junior investigators. I also have extensive experience in diagnosing and treating viral, retroviral, bacterial and fungal infections of the nervous system.
In addition to multiple departments within the the Schools of Medicine and Public Health, my collaborations within the UW include the College of the Built Environment, School of Nursing, Jackson International School, School of Dentistry, Evans School of Public Policy, School of Social Work, Foster Business School, Department of Bioengineering, Computer Science and Engineering, and School of Pharmacy.
Home Campus, School, or College
School of Medicine, School of Public Health
Population Health Focus Keywords
Built Environment Impacts, Impoverishment / Poverty, Migration, Social Equity and Social Determinants, Environmental Health, Climate Change, Technology and Health, Health, Non-Infectious Disease, Infectious Disease, One Health, Mental Health or Illness, Reproductive and Sexual Health
Field of Study
Clinical Practice, Community Health, Community Engagement and Participation, Engineering, Environmental Sciences, Epidemiology, Global Health, Health Assessment, Health Care, Health Measurement and Data, Health Science, Human Behavior, Medicine, Public Health, Technology
Key Populations
Adolescent / Youth, Adult, Children, Elderly, Infants, Underrepresented Populations, Vulnerable Populations
In what countries of the world does your research take place?
Mainly Peru, but our Global Health Fellows Program also operated in Thailand, Kenya, Uganda, Cameroon, Ghana and India.