Population Health Resource Directory
Joel Kaufman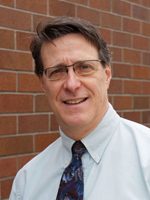 Dr. Kaufman is a physician-epidemiologist, board-certified in internal medicine and occupational medicine. He has been a full-time faculty member at the UW since 1997, currently holding appointments in the Departments of Environmental & Occupational Health Sciences, and Medicine (General Internal Medicine), and Epidemiology.
His current research activities are primarily focused on environmental factors in cardiovascular and respiratory disease. He is the principal investigator of a major epidemiological prospective cohort study of air pollution and cardiovascular disease (The Multi-Ethnic Study of Atherosclerosis and Air Pollution, or "MESA Air"). He is also principal investigator of an NIH-funded Specialized Center for Research at the University of Washington on Cardiovascular Disease and Traffic-Related Air Pollution. He directs the UW Northlake Controlled Exposure Facility, a facility customized for experimental inhalation toxicology studies on health effects of combustion products including diesel exhaust.
Dr. Kaufman's research integrates the disciplines of epidemiology, exposure sciences, toxicology, and clinical medicine.
Home Campus, School, or College
School of Medicine, School of Public Health
Population Health Focus Keywords
Built Environment Impacts, Environmental Health, Non-Infectious Disease
Field of Study
Community Health, Health Assessment, Public Health
In what countries of the world does your research take place?