Population Health Resource Directory
Johanna Crane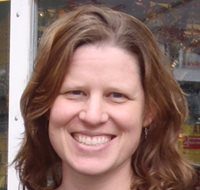 I am an interdisciplinary scholar working at the intersections of critical medical anthropology and science and technology studies (STS). My research and teaching explore differences and inequalities in global health, with a focus on the United States and East Africa. For the past fifteen years, I have used ethnographic methods to examine the experiences of individuals living with HIV/AIDS and the practices of HIV experts engaged in producing knowledge about this disease and its treatment.
My research began in San Francisco's Tenderloin and 6th Street neighborhoods, where I studied the impact of poverty and social marginalization on access to treatment and other forms of care among homeless people and residents of low-income SRO hotels. During my doctoral studies, my inquiry expanded internationally as I began to examine unequal access to HIV medications in Africa (especially Uganda) and the politics and ethics of knowledge production about HIV and global health more broadly. This work culminated in my monograph, Scrambling for Africa: AIDS, Expertise, and the Rise of American Global Health Science (2013, Cornell University Press).
I am currently in the early stages of a project focused on aging, chronic disease, and health care within the U.S. prison system.
Home Campus, School, or College
Bothell Campus
Population Health Focus Keywords
Crime / Criminalization, Impoverishment / Poverty, Social Equity and Social Determinants, Technology and Health, Health, Epidemics, Infectious Disease
Field of Study
Global Health, Humanities, Public Health, Social Sciences
Key Populations
Adult, Elderly, Vulnerable Populations
In what countries of the world does your research take place?
Uganda
San Francisco
Seattle