Population Health Resource Directory
Jon Wakefield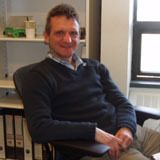 I develop spatial methods for health data, and work on studies for both infectious and non-infectious diseases. I collaborate with the International Agency for Research on Cancer (IARC) in Lyon with one project looking at modeling cancer incidence and mortality for all countries.
I have worked extensively in small area estimation, with applications both locally (with King County Public Health and the State health department) and internationally. With respect to the latter, I have been modeling under 5 mortality rate (U5MR) in the developing world, with the endpoint being sub national estimates of the U5MR.
I have developed models and analyzed data on hand, foot and mouth disease in China, cholera in Bangladesh. Another relevant area of interest is age-period-cohort modeling.
Home Campus, School, or College
College of Arts & Sciences , School of Public Health
Population Health Focus Keywords
Environmental Health, Health, Epidemics, Non-Infectious Disease, Infectious Disease
Field of Study
Biological Sciences, Community Health, Demographics, Environmental Sciences, Epidemiology, Global Health, Health Assessment, Health Science, Planning and Design, Policy, Public Health, Social Sciences
Key Populations
Adolescent / Youth, Adult, Children, Elderly, Infants
In what countries of the world does your research take place?
Washington State
Sub Saharan Africa
All countries (cancer modeling)