Population Health Resource Directory
Jonathan Mayer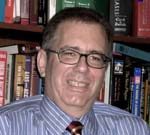 Work on spatial patterns of infectious disease spread (incl Zika, Ebola, and tuberculosis); global epidemiology of pain; health and disease in Ghana; urban slum health; role of air transportation in disease spread. Urban slum health. One health/ecohealth.
I am an epidemiologist and medical geographer/spatial analyst.
Home Campus, School, or College
School of Public Health
Population Health Focus Keywords
Crime / Criminalization, Impoverishment / Poverty, Migration, Social Equity and Social Determinants, Environmental Health, Climate Change, Health, Epidemics, Non-Infectious Disease, Infectious Disease, One Health
Field of Study
Biological Sciences, Climate Sciences, Community Health, Demographics, Environmental Sciences, Epidemiology, Global Health, Health Care, Health Science, Human Behavior, Medicine, Natural Disaster / Emergency Preparedness and Response, Policy, Public Health, Social Sciences
Key Populations
Adult, Elderly, Immigrants, Refugees
In what countries of the world does your research take place?