Population Health Resource Directory
Julie Gralow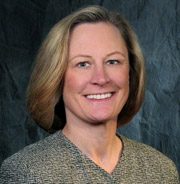 I am the Jill Bennett Endowed Professor of Breast Cancer and Professor of Global Health at the University of Washington and a Member of the Clinical Research Division at the Fred Hutchinson Cancer Research Center. I am committed to improving outcomes in women's cancers at both a local and global level.
I am the co-Founder, Medical Director and Team Physician for Team Survivor Northwest, a Seattle-based non-profit aimed at helping female cancer survivors improve their health through fitness and exercise. I founded the Women's Empowerment Cancer Advocacy Network (WE CAN) to empower breast and cervical cancer patient advocates in low- and middle-income countries to become strong partners in improving breast cancer outcomes in their countries. WE CAN hosts regional patient education and advocacy summits in Eastern Europe/Central Asia and East Africa. I am co-Chair of the Breast Cancer Initiative 2.5 (BCI2.5), a campaign focused on improving breast cancer outcomes globally by 2025. I am a member of the Fred Hutchinson Cancer Research Center's Global Oncology program and mentor medical oncology fellows from the Uganda Cancer Institute both in Seattle and Uganda.
Home Campus, School, or College
School of Medicine
Population Health Focus Keywords
Health, Non-Infectious Disease
Field of Study
Clinical Practice, Global Health, Health Care, Medicine
In what countries of the world does your research take place?
Seattle
East Africa
Eastern Europe/Central Asia