Population Health Resource Directory
June Spector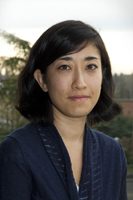 My primary research interest is in understanding and preventing adverse health effects that arise from a combination of ambient environmental exposures present in the work environment and other factors specific to the workplace. In particular, I am interested in the effects of heat stress, which includes exposure to high ambient temperatures, humidity, and internal heat generated from heavy physical work, on health in vulnerable working populations, including Latino outdoor agricultural workers.
The overarching goal of my work is to prevent adverse health effects and improve biological adaptation to heat and to reduce disparities in the prevention and management of heat health effects. Although my work focuses on current heat exposures and health, this topic is relevant to climate change, as heat event frequency and intensity is projected to increase in the future. I additionally conduct research in the areas of work-related musculoskeletal disorder and work disability prevention.
I am also a physician trained in internal medicine and occupational medicine, and I see patients at the UW occupational and environmental medicine clinic at Harborview Medical Center. In my clinical practice, I strive to use the most up-to-date, evidenced-based information to inform patients about occupational and environmental exposures, how they might relate to health concerns and options for management. Our clinic aims to help facilitate a safe and successful return to work and life activities after an environmental or work-related injury or illness.
Home Campus, School, or College
School of Medicine, School of Public Health
Population Health Focus Keywords
Impoverishment / Poverty, Race and Ethnicity, Social Equity and Social Determinants, Environmental Health, Climate Change, Technology and Health, Health, Non-Infectious Disease
Field of Study
Biological Sciences, Climate Sciences, Community Health, Community Engagement and Participation, Environmental Sciences, Epidemiology, Global Health, Health Care, Health Management, Health Science, Human Behavior, Medicine, Natural Disaster / Emergency Preparedness and Response, Public Health
Key Populations
Adult, Elderly, Immigrants, Underrepresented Populations, Vulnerable Populations
In what countries of the world does your research take place?
US (Central/Eastern Washington) extending into Central America (Costa Rica)