Population Health Resource Directory
Jürgen Unützer, MD, MPH, MA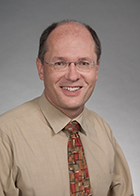 Dr. Unützer is Professor and Chair in the Department of Psychiatry and Behavioral Sciences at the University of Washington and an internationally recognized psychiatrist and health services researcher. His work focuses on innovative models that integrate mental health and general medical services and on translating research on evidence-based behavioral health interventions into effective clinical and public health practice. He has over 250 scientific publications and is the recipient of numerous federal and foundation grants and awards for his research to improve the health and mental health of populations through patient-centered integrated mental health services.
Dr. Unützer directs the AIMS Center (Advancing Integrated Mental Health Solutions) which has worked with more than 1,000 primary care practices worldwide to test and implement evidence-based Collaborative Care for depression. He works with national and international organizations dedicated to improving behavioral health care for diverse populations, has served as Senior Scientific Advisor to the World Health Organization and as an advisor to the President's New Freedom Commission on Mental Health, and holds adjunct appointments as Professor in the School of Public Health (Departments of Health Services and Global Health) and as Affiliate Investigator at the Group Health Research Institute in Seattle. Dr. Unützer has advanced training in geriatric psychiatry, public policy and public health.
Home Campus, School, or College
School of Medicine, School of Public Health
Population Health Focus Keywords
Technology and Health, Health, Mental Health or Illness
Field of Study
Community Health, Global Health, Health Assessment, Health Care, Health Science, Medicine, Policy, Public Health, Technology
Key Populations
Adolescent / Youth, Adult, Elderly, Underrepresented Populations, Vulnerable Populations
In what countries of the world does your research take place?
locally, regionally, nationally, globally