Population Health Resource Directory
Kari Lerum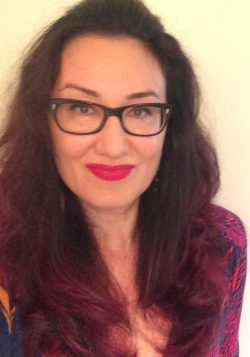 My research and scholarship centers on the critical study of social inequality, focusing on the relationship between sexuality, power, and context (including: organizational, institutional, cultural, and global contexts).
In the past my research has included ethnographic research on post-industrial service work jobs including waitressing and sex work; more recently I have applied my research and scholarship to evaluating popular discourses about the "sexualization of girls," and discourses and policies about sex work and human trafficking.
My current projects include a community-based study of transgender sex workers in the Seattle area (funded by the Harry Bridges Center for Labor Studies and the Pride Foundation), and an introductory sexuality studies book ("Sexuality: the Basics," Routledge press). My public scholarship can also be found at The Conversation, Ms. Magazine Blog, Rh Reality Check, Sexuality & Society, & The Feminist Wire.
Home Campus, School, or College
Bothell Campus
Population Health Focus Keywords
Social Equity and Social Determinants, Health, Reproductive and Sexual Health
Field of Study
Community Engagement and Participation, Social Sciences
Key Populations
Adolescent / Youth, Vulnerable Populations