Population Health Resource Directory
Karl G. Hill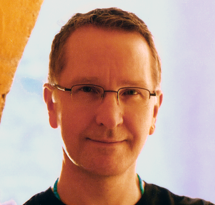 Dr. Hill has worked at the Social Development Research Group since 1994. He is a social developmental psychologist by training. His work seeks to understand the factors that influence the development of prosocial as well as maladaptive behaviors such as substance use disorder and crime.
He has focused on understanding the mechanisms of continuity and discontinuity in these behaviors across generations, including an examination of genetic and environmental contributions. Once identified, these specific factors can then be targeted through preventive intervention to improve health and well-being and to break intergenerational cycles of problem behavior.
Home Campus, School, or College
School of Social Work
Population Health Focus Keywords
Crime / Criminalization, Economic Determinants, Race and Ethnicity, Social Equity and Social Determinants, Health, Mental Health or Illness
Field of Study
Health Science, Social Sciences
Key Populations
Adolescent / Youth, Adult, Children, Underrepresented Populations
In what countries of the world does your research take place?
I'm not quite understanding this question. My study started in the 1980s in Seattle, but the participants have spread out. My own research collaborations have been national and international (e.g., the U.K. and the Netherlands).