Population Health Resource Directory
Lianne Sheppard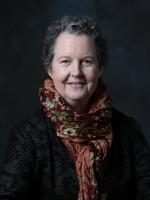 Dr. Sheppard is Professor and Assistant Chair of Environmental and Occupational Health Sciences and Professor of Biostatistics. She has a Ph.D. in biostatistics. Her interests center on observational study methods, epidemiology, and the health effects of occupational and environmental exposures.
She is principal investigator of a NIH-funded training grant called Biostatistics, Epidemiologic & Bioinformatic Training in Environmental Health. She leads the biostatistical cores for several projects and collaborates with DEOHS faculty on air pollution cohort studies, identifying the effects of multipollutant exposures, and studying manganese exposures.
She is a member of the Epidemiology editorial board, the Health Effects Institute Review Committee, the EPA Clean Air Scientific Advisory Committee, and has served on the EPA Scientific Advisory Board Chemical Assessment Advisory Committees for Ethylene Oxide Review and for Toxicological Review of Libby Amphibole Asbestos.
Home Campus, School, or College
School of Public Health
Population Health Focus Keywords
Built Environment Impacts, Environmental Health, Health, Non-Infectious Disease
Field of Study
Epidemiology, Public Health
In what countries of the world does your research take place?