Population Health Resource Directory
Linda Ishem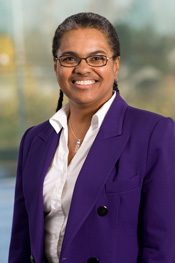 Linda's research focus is on examining the causes of urban neighborhood decline and the ineffectiveness of national and local revitalization policies. Linda is exploring alternative models and theoretical frameworks for neighborhood change and the creation of physically and mentally healthy African American, urban communities. Resident mobilization, economic stimulation, and strategic partnerships with universities are among the specific strategies Linda is exploring. Other interests include examining the relationship between researchers and the communities under study, as well as the academy's responsibility to ensure mutually beneficial relationships with "subject" communities.
Home Campus, School, or College
Tacoma Campus
Population Health Focus Keywords
Built Environment Impacts, Crime / Criminalization, Education Access, Economic Determinants, Impoverishment / Poverty, Race and Ethnicity, Social Equity and Social Determinants, Social Policy and Governance, Environmental Health, Food Quality / Security
Field of Study
Community Engagement and Participation, Economics, Planning and Design, Social Sciences
Key Populations
Underrepresented Populations, Vulnerable Populations
In what countries of the world does your research take place?